Being a Mother is my superpower, and ten years ago postpartum depression threatened everything I thought I could be as a mother. I was six months pregnant when I found out my ex-husband was having an affair and gave birth to my second child soon after, immediately becoming a single mother.
I went from being married, with one child to now being a single woman with two children and no everyday support. Things got hard fast, and I quickly became debilitated by postpartum depression. I couldn't sleep, I couldn't work, I could barely take care of my kids. I was in therapy a few times a week, and one day my therapist looked at me and asked me, "have you ever tried cannabis?"
Let me go back and fill a few gaps before I tell you my response to that question. I was born in Caracas, Venezuela and moved to the United States in the 1990's. I was the Drug Abuse Resistance Education (DARE) program poster child. I even won a poster contest and was recognized at a Boston citywide award ceremony for my dedication to the DARE program. I am a child of immigrants, and my parents had been socialized to believe the propaganda of the "war on drugs" and that people who took "drugs" were all bad. To add another layer of conservatism to my upbringing, my mother was deeply religious and I spent at least four out of seven days a week in church activities. Let's just say that I wasn't someone who had really cared about "weed" or even knew what it was.
Here I was now, at age 32, single mother of two children, with a career in clinical leadership being asked by a health care practitioner if I had ever tried "cannabis". I was mortified, but I was desperate. So began my cannabis journey.
Cannabis saved my life!
I say that with the full understanding that that hasn't been everyone's experience.
I say that with the full understanding that many people have been harmed due to the propaganda of the "war on drugs" and are still in jail for non-violent cannabis offenses.
I say that with the full understanding that there is still significant stigma that surrounds the plant, and surrounds people who use the plant.
In spite of all of that and because cannabis saved my life, I am devoted to ensuring that I serve as a resource for education and a point of safe access to cannabis for my community.
Let's fast forward to 2020…The shut down!
Most of the world was isolated at home, and although I had continued my relationship with cannabis as medicine, I now felt the need to incorporate it into my life even more. The pressure of home schooling children, working remotely from home and having limited outdoor time, created new anxiety and symptoms for me that pushed me towards becoming a more educated consumer and more mature in my consumption.
In the city of Boston, there was also a lot of chatter around cannabis establishments being "essential" and also around creating more equity in the Massachusetts industry. By 2021, I was intrigued and wanted to participate in the industry, so "Build A Life Legacy LLC" (BALL LLC) was born. I began my pursuit for a cannabis license with a group of friends and family and we started pushing forward through the extensive process.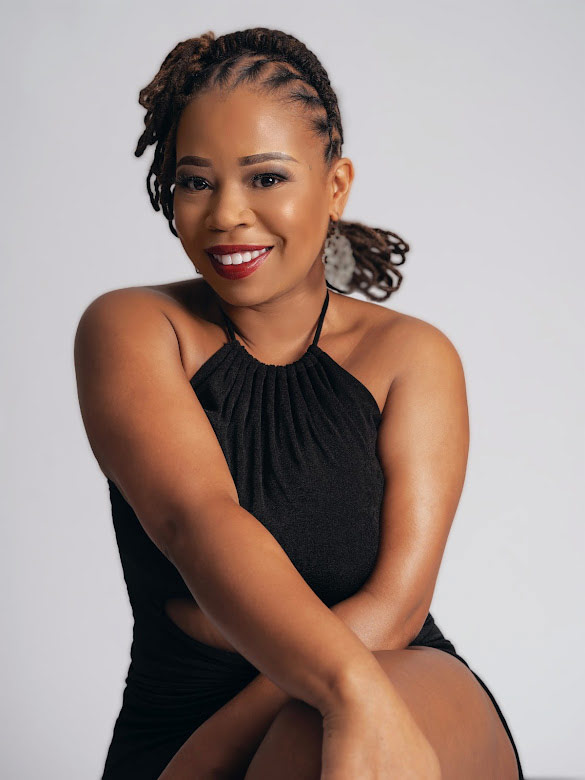 Life likes to throw curveballs, right when you are in the swing of things, so within 9 months of starting BALL LLC, I was let go from my position in healthcare tech because of my affiliation to this industry. I was in shock, I had never imagined that I'd lose my Nursing career, simply from being affiliated to the plant. It happened in the fall and I remember it was my first NECANN weekend, so I gathered myself and said "it is time to go hard, or go home" and within 4 months, I had my first Host Community Agreement with the city of Boston.
Success doesn't come that easy in cannabis, and before we knew it, we were victims of the predatory nature of some people in this space. Our rent was 4X'd and we had to walk away from the first property we secured. That means we have to start over. I was committed to bringing a retail dispensary to the community I was raised in, so I reached out to my neighbors, friends and our Mattapan Main Streets office for support. We were able to find a second location within 90 days in Mattapan and start the process again. It put our team back a year in terms of progress, but before 2022 was over we had achieved our second Host Community Agreement with the City of Boston.
As we were planning for our retail location, we also wanted to ensure that we were bringing products to our community that we believed in and felt proud of. In Massachusetts there are not many woman owned, minority or veteran owned companies. So when we were thinking about how we would support a menu that focused on the "smaller guys and local guys" we felt we needed to ensure that our supply chain would have steady supply from those types of vendors. That's how Flower Xpress was born.
Flower Xpress is a brand that focuses on bringing legacy or "underground" growers and product manufacturers to market. To achieve that we had to pursue our own cultivation and manufacturing license, so we did just that. Flower Xpress is not only bringing our favorite legacy growers and plant scientists to market with a Tier 4 cultivation facility in Colrain, MA, but we are also working with legacy product manufacturers and bringing their products to market compliantly and legally.
This industry was built on the backbone of the legacy market and it is my personal belief that equity in this industry must include a path for those legacy operators to have access and participation. I'm proud that we will be bringing products to shelves from producers and growers who are part of the rich legacy history and deserve to be in this industry and benefit from the industry. Most importantly because the war on drugs and the war on the plant took a lot out away from many of them.
In 2023, Flower Xpress will be the first Afro Latina owned company with a cultivation license in our state, and We will also have a retail dispensary in the community that welcomed me over 30 years ago. The community my children play sports in and I still call home. I'm excited for what this year has in store and I'm very proud to be a woman owner and founder in cannabis.